Colliers' Vice President of Office Leasing Elizabeth Morrow spent the early morning hours last week leading a panel discussion that was anything but sleepy.
The State of Philadelphia Office panel entitled "Examining Philadelphia's Urban Office Surge: Will Slow and Steady Win the Race?" brought a unique cross section of market movers and shakers to the stage to generate a lively discussion: Philadelphia Department of Commerce Deputy Director Lauren Swartz, Center City District CEO Paul Levy, Nightingale Properties Vice President Brenton Hutchinson, JLL Research Director Lauren Gilchrist and Parkway Corporation Vice President Brian Berson all joined in the conversation.
Now that it's open for business, panelists found themselves discussing the significance of the Comcast Technology Center for the future of Trophy Class buildings in the market as well as recruiting a tech and innovation economy in Philadelphia from a national and even global perspective. Market setting projects like CTC are driving our city forward - but some panelists questioned if it was even setting the bar high enough.
The moderator's takeaway from the morning? "Speaking with such an illustrious group, everyone had a variety of incredibly insightful opinions. The general consensus was that Philly needs more and better. We need to reform the things holding us back, like local tax policy, and push forward on all other aspects. Paul Levy gave an interesting analogy saying that if you are in a car on the highway and that car is Philadelphia, we are moving forward. But if you look in your mirror, other cities are whizzing by. Together we have to attract more talent and foreign investment, create buildings and infrastructure with cutting edge technology, and it will be a team effort to accomplish these goals."
Read the full event coverage from the morning over at Bisnow.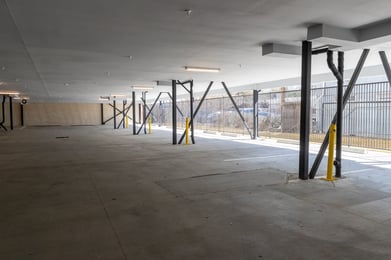 The only thing (other than coffee) that gets Liz Morrow smiling at 7 in the morning? Talking about the Philly office market.